Search Articles
Online friends
None of your friends are currently online

0
Community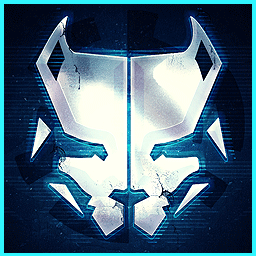 Hello everyone!
After tons of work and sleepless nights, the new site is finally here!
It's not quite perfect just yet, but we're getting there. If you encounter any bugs/issues, please
report them in this topic
. If you have any other kind of feedback (both positive and negative), feel free to post them in here.
We hope you enjoy our brand new home, and expect plenty more surprises coming soon!
Read story →
18 comments






Hello!
It's been a while, hasn't it? Well, you'll be happy to know (if you didn't already) that we haven't been tanning on a beach in the Caribbean for the past year (and let's face it, no one wants to see us half-naked on a beach anyway); instead, we've been hard at work on many surprises that we'll be unveiling slowly over the next little while.
To kick it all off, we have a slew of site and server upgrades that we'll be applying soon, and I figured I'd give you all a quick rundown of what to expect (I'll be updating this thread whenever new information is available):
⇒ Server Upgrades
Our public sites (http://overwatchmod.com and http://community.overwatchmod.com + the pages you see in-game) will be moved from our partner's server to our very own VPS. This will give us much more control over the hosting environment and will allow us to make specific changes to it to improve site response time and speed. In short, you'll get a much snappier experience navigating our online content.

Before we move anything to our VPS, we'll be taking it offline and performing some maintenance/running some software updates on it. There will be a bit of downtime that'll only affect our IRC network (+ the WebChat page) and our public SVN repositories (so you won't be able to check for updates on the Dev build). The downtime will be minimal (~a few hours).
⇒ Site Upgrades
All of our sites are getting a huge face-lift. The current design is nice, but it's a bit too monochromatic (and is getting old). The new design is much more modern, will incorporate different colours and will (eventually) be spiced up with some art! You'll find a preview of the new design at the bottom of this post. Note that it's still a work in progress (it'll very likely go through a few more iterations before we settle on a final design/colour scheme), and I'll try to update the image every now and then to show you the changes.

The software that powers our community will be upgraded to the brand new 3.2.x branch (see below for details).
⇒ Community Site: What's New?
As mentioned above, the software that powers our community will be upgraded to its latest version. All the changes listed in this thread + a few others added in subsequent updates will be included.

Our entire URL scheme will change. I'll add more details over the coming weeks, but as an example: http://community.overwatchmod.com will change to http://community.redmatter.ca (we're basically going to be grouping all of our projects under a single community).

The 3.2.x branch of the community software we use removed some features you might have grown accustomed to. Here are some examples (off the top of my head):


Topic Descriptions

Manage Notes (in your UserCP > Settings)

Online Status (can no longer see the status of a member when viewing a thread)

Profile Picture/Avatar (now merged into one)

Post Icons (they were terrible anyway -- the new Tags feature is much better)

...
⇒ Images
View attachment: Site111017.png
View attachment: Site111017_2.png
View attachment: Site111017_3.png
View attachment: Site111017_4.png
⇒ Final Comments & Revision History
I'll be adding much more information to this thread over the coming weeks, so keep an eye on it!
As always, you're more than welcome to post any thoughts/feedback you have on all of this. There's still some time before we roll out the upgrades, so we can still make changes if needed.
Read story →
15 comments