Search Articles
Online friends
None of your friends are currently online
Brand New Update (1.5.0) & OST: in 7 Days!

0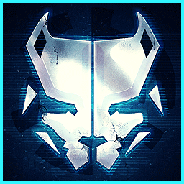 And here we are, kicking off a hot and sunny summer season (or a cold and cloudy winter season for some) with a drool-inducing triple bill!
That's right! In under a week, we'll be unveiling three awesome surprises we've been keeping somewhat secret for a while:
The long-awaited next Overwatch update (1.5.0),

Overwatch's very own OST (which is pure ear candy, by the way),

A pretty sweet Intruder Alert! news post (IA! being Overwatch's spiritual successor).
We'll keep the details of the
IA!
surprise under wraps for now, but read on to learn more about all the
Overwatch
goodies coming your way in under seven days!
→ What's New in 1.5.0?
Version
1.5.0
is
Overwatch
's first big update since
1.3.5
's release at the close of 2010.
As we explained in our
previous news post
, we've been hard at work on
Intruder Alert!
for the past year or so, and even though
IA!
is essentially a bigger, better and more complete version of
Overwatch
, we weren't ready to simply give up on the Half-Life² modification you've all come to love and enjoy
(all 100,000+ of you!)
.
For that reason, we've worked very closely with members of our community to bring you exactly what you've been asking for: more stuff! What stuff? Well keep reading to find out!






▪ In the Spotlight
Breach & Breached: The original Breach, one of the first two levels released, always ended with players' screens fading to black and revealing a cryptic "To Be Continued.." message. In addition to completely revamping the original level, part two of the series (which we've named Breached) is finally ready, featuring the mighty Strider, a fun new objective type, and a train ride rebels won't want to miss!


Super Fortress, Traverse & Outbreak: Designed and built by three of our very own community members in collaboration with our development team, these brand new levels are just what the doctor ordered. Each features a unique environment, tons of unpredictable enemies and traps, and fun objectives to boot. The addition of these three levels brings Overwatch's total up to eight!


Strider (& Warp Cannon): Available in Breached, the Overwatch-controllable Strider comes equipped with a powerful Pulse Cannon, Spiked Limbs (to stomp rebel daredevils), and a "Warp Cannon" ability. Let the screaming begin!


Carpet Bombing: Those pesky rebels giving your Hunter-Chopper a hard time? Annihilate them with a salvo of timed explosives using the new "Carpet Bomb" ability!


RiotShield: Originally a simple prop from Half-Life², the Defender role's bullet-blocking shield is now a fully-modelled and textured weapon hashed together by the great minds in the Resistance camp (with a little help from our wonderful community).
A much more complete list of additions and changes can be found
right here
, or just wait for the goody-packed
release trailer
to see it all in action!
→ Overwatch: Original Soundtrack
Composed by our lovable Swedish
Chef
friend and fellow developer
Sebastian Aav
,
Overwatch
's 68 minute-long soundtrack is packed full of the stuff your ears crave. It includes 18 tracks: 12 used in our levels (of which two are being released in
1.5.0
), two used exclusively in promotional trailers, and four that we've never shared (of which one was created specifically for the
OST
).
We'll have much more information posted about the
OST
soon. In the meantime, here's a small taste!

Assault (OST Track #4) - Originally intended to be used in the Citadel level, we instead opted for the much more subtle tones of the aptly-named Citadel track (OST #6). You'll notice that there are still many similarities between the two!

Prometheus (OST Track #18) - Only ever used in one of our first trailers, this variation of the Main Menu track has a much faster beat. Echoes (OST #15), which is also a variation of the main theme, can be found exclusively on the OST and is definitely one of our favourites!
→ It's Not Over Yet!
While this will likely be the last
major
update
we
release for the mod, the
Overwatch
saga is far from over.
Version
1.5.5
is already being put together (and is targeted for release within a few months of
1.5.0
), and aside from tweaks and minor improvements, it'll feature a
fourth
new level created by a member of our community!
And let's not forget
Intruder Alert!
which packs the same popular and fun gameplay found in
Overwatch
. We have a tall stack of plans for
IA!
(and are working hard to get that first release out), so be sure to follow our progress on
its news page
.
In the meantime, keep yourselves busy with
Overwatch
!
We hope you're as excited as we are for what's to come! Don't forget to return when that week is up!