Search Articles
Online friends
None of your friends are currently online
Planned Theme & Art Style

0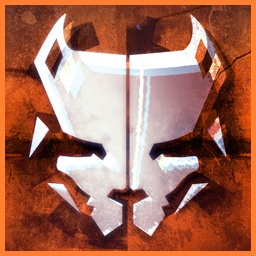 Two weeks ago, we unveiled
Intruder Alert!
to the world
in this announcement
and included tons of additional information
on this page
. We had intentionally left out any mention of
IA!
's planned theme and art style as we felt it best to post about them separately.
⇒ Strategy
Before we begin, I'd like to go off on a
small
tangent and talk about two of the most important decisions we made early in
Overwatch
's development (
IA! is the spiritual successor to Overwatch, our previous project
), and the similar decisions we've made this time around with
IA!
:
Release Early, Release Often, Gather Feedback: We've no doubt in our minds that Overwatch is the game it is today thanks to its amazing community and the tons of valuable feedback we've received since the initial announcement and first release back in the Summer of 2010. Having such a tight-knit relationship with our fanbase during development was also a huge source of motivation for our team.

Those are two of the main reasons why we're aiming for a similar approach with IA!, even taking it a step further and announcing/releasing sooner than we did with OW. As we've mentioned in the announcement, our target for an initial (pre-alpha) public build is Q1 2012 (which is a mere few months away!). IA! will still be pretty raw at first but will definitely grow with each subsequent release, and we'll again be counting on your uncensored feedback to help us build the best game possible!


Gameplay Above All Else: No matter how stunning a game looks, you'll likely not want to play it for very long if it isn't a lot of fun, which is one of the main reasons why we'd restricted ourselves to only using Half-Life² assets during Overwatch's development. We focused our entire effort on designing and prototyping various features and gameplay mechanics and figuring out what works and what doesn't in an asymmetric RTSS, information that is also invaluable to us as we build IA!.

But IA! isn't an OW remake; while its core gameplay is similar, it's a brand new title with much bigger goals, which means we still have quite a bit to figure out. Our top priority will always be gameplay (which is why it's been our main focus since we kicked off IA!'s development), but as our plans are to produce a complete game worth your hard-earned cash, looks will also be playing a pretty big role (and don't forget that, in addition to our own art style, we'll be building assets from scratch specifically for IA!, which means you can expect some darn cool stuff!).
And that brings us to the main topic of this post:
IA!'s planned art style and theme
. You'll notice that the following information is very raw; it's only meant to give you a small taste of what to expect. Over the coming weeks, we'll be describing each aspect in more detail with the help of a few renders and pieces of jaw-dropping concept art!
⇒ Theme
One of the key features we have planned for
IA!
is to offer tons of character personalization options for both the GP and OP sides, so when we set off to look for an appropriate theme, our primary goal was to find one that would allow for tons of different locations, environments, characters, weapons, gadgets, items (etc..), all within the same world.
And we did: a
60s Spy Film Parody
(à la
Austin Powers
), with the GPs playing the good guys and the OPs playing the forces of evil. The possibilities for content are endless!
⇒ Art Style
Our search for the perfect art style was a bit simpler. We needed one that would fit the above theme while also allowing us to produce assets quickly (to offer a wide variety of content for players to choose from). We found that an illustrative/
NPR
style (similar to
TF2
or
BF Heroes
) would be a great fit: nothing too realistic or too detailed, but still great-looking!
⇒ Music!
As I mentioned earlier, it'll still be a few weeks before we can unveil the first pieces of concept art from
IA!
, but rather than leaving you empty-handed, we've attached one of the prototype tracks our amazing composer (the same one from
Overwatch
!) has recently put together. Just close your eyes and put your imagination to work!
Enjoy!
⇒ Closing
Some of you might have already guessed our choices, which would be a great sign! In fact, one of you did just a few days ago:
View attachment: Comment.png
It's great to know that the relationship we have with our community is so tight-knit that we've apparently developed some form of telepathy!
2011 Best Upcoming Indie of the Year Award!
In closing, I'd like to point out that thanks to you,
IA!
made it to
IndieDB's Top 100
list this year, just like
Overwatch
did last year! If you like our plans for
IA!
, please put a huge smile on our faces by helping
Intruder Alert!
make the
Best Upcoming Indie
list of 2011 (click the image below and scroll to the bottom of the page, then click on the
Vote
button to the left of the
IA!
image):

Happy Holidays and see you in 2012!