Search Articles
Online friends
None of your friends are currently online
Keep On Truckin'

0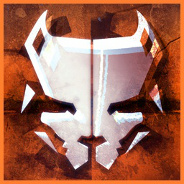 Here we are poking our heads out of the development dungeon bunker to share with you our biweekly update on IA!'s progress (also: hello, sunlight!) and, just in case you've been distracted for the last few weeks by this year's GDC and/or the ME3 release (and all the glorious controversy surrounding it), we'll throw in a recap of the previous news post in the mix for you too:
We kicked off our last communiqué by mentioning our first
Feedback Requests
. The two topics, posted a few weeks ago, covered
GP Roles
and
Pawn World Markers
, and our wonderful community has since sent us some great input. It's never too late to chime in, so if you haven't done so already, be sure to share your comments, ideas and suggestions by replying to those threads. You can also start your very own discussions regarding features you believe belong in the game by writing in the
appropriate section
of the
IA!
forums.
New this month are our answers to the dozens of community questions posted in the
March Ask the Team!
thread, where we shared some details related to OP unit
races
,
types
and
configurations
, GP and OP loadouts, customization and much more. Here's an excerpt:
Quote
How will you enable the OP to surprise (future) veterans of the game?

We want each side to be able to surprise the other, keeping every round interesting no matter how many rounds you play. With the varieties available for GPs (weapon and equipment loadouts, roles) and OPs (unit and trap loadouts, map-wide unit spawning and trap placement, minibosses), level layouts (multiple paths and objectives, randomized unit "entry" points) and individual player strategies, we're positive this can be accomplished.

We're also planning to release new content (levels, units, etc..) frequently to add even more variety to the game over time.

It's definitely worth a read, so be sure to check it out!
Featured in our last news entry is
IA!
's very first teaser trailer which we've reincluded below for your viewing pleasure (every frame, sound and note were created by the talented people that make up our team!). We'll be releasing many more videos over the coming months to promote
Intruder Alert!
and to showcase its gameplay and many features, complementing our
Spotlight/Development blog
.
You can also watch the video above in HD on YouTube.
In development news, we've been hard at work building more modular art assets and props for our levels, improving the OP's view (added zoom in/out functionality with a gradual slope), implementing more core functionality (added the very first weapon: a simple submachine gun) and further prototyping key features like resources, roles, spawning, objectives, rounds and traps/sensors.
Finally, our focus for the next few weeks will be almost entirely on building a playable level which will combine all the functionality we've implemented so far, allowing us to more accurately test and perfect
IA!
's features and gameplay mechanics, and bringing us closer to having enough content ready for the inaugural pre-alpha public release.
That's all for today! Remember to check back often as we'll soon be posting our third and fourth
FbReq
threads (covering
Objectives
and
Routes
) and releasing brand new in-game screenshots of a Computer Lab and the Launch Chamber seen in
IA!
's
early concepts
and the video above.
And back to the bunker we go!