Search Articles
Online friends
None of your friends are currently online
Full Speed Ahead!

0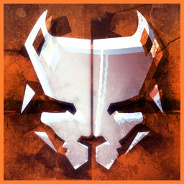 Another fortnight, another update! Here's what's been going on in the imaginary offices of the redMatter development team for the past two weeks:
In our previous Spotlight/Development blog entry and news post, we unveiled
IA!
's first pieces of concept art and an audio style test, giving you a taste of what to expect when you finally get your hands on a playable build. The stack of concepts, showcased in our
Gallery
, were just the first step in the art creation process for
IA!
.
In a follow-up blog entry posted just a few hours ago,
IA!
's art lead explores the process our artists follow while creating the many assets for
IA!
's first level. In it, he details our choice of art style, describes the modular nature of the assets we're building (and how useful they'll be to content creators in our community), explains the creation process for the many 3D objects we'll be using in-game, and also talks about the texture maps that are applied to those models.
To show you how it all comes together, and as promised
in our last communiqué
, he's also included
IA!
's
very first in-game screenshots
, giving you a
very early
look at our work so far!
→ Read: Spotlight: Designing Art for IA!'s First Environment (Part Two)
In addition to 2D/3D assets (and sounds/music), we've still been hard at work on
IA!
's core functionality and gameplay. In fact, with approximately 200 tickets on our task manager and 250 updates to our code and assets in January alone (compared to 80 tickets and 125 updates in all previous months combined), we've been making tons of progress!
Some of the features we've implemented so far include:
General


Main menu

Spawning (GPs and OP units)

Team system (currently 1 OP, multiple GPs) + friendly fire

OP opt-in system + automatic OP selection

Round system + basic victory conditions (OP wins, GPs win, draw)

Weapons

Overhead Players (OPs)


Top-down view

Navigation (by moving the cursor to the edges of the window, holding down a button and moving the mouse around, or even using the WASD keys)

Dynamic occlusion (allowing the OP to see through walls)

Unit spawning + HUD button

Unit selection (including box-selection)

Unit commands (move, attack, stop) + HUD buttons

Unit world markers (including health indicators and selection circles/effects)

GP world markers (glow that can be seen through walls, targeting effects)

Minimap (including markers for both GPs and OP units)

Ability to issue move/attack orders on the Minimap to selected units

Ability to navigate around the level by clicking on the Minimap

Ground Players (GPs)


First-person and third-person views

We're also currently prototyping objectives, roles, traps and dynamic music!
We've given plenty of control over much of the above functionality to our level designers via Kismet actors, nodes and objects, which will also be very useful to community content creators.
It's worth noting that most of these features still need a few iterations before they can be considered "complete", but we're definitely close to having enough implemented to be able to give you all early access to the game. Be sure to stop by
our IRC channel
to track our progress
LIVE
!
In the coming weeks, we'll be posting a few threads in the
Feedback Requests
section of the
IA!
forums, where we'll be asking for your input on some of the discussions we've been having internally regarding upcoming features. You can also contribute by posting your very own ideas and suggestions in the aptly-named
Ideas & Suggestions
forum. Help us make
IA!
the most kick-ass game it can be!
We're all anxiously counting down the days to our first public release. We hope you are as excited as we are and we look forward to seeing you all in-game very, very soon!