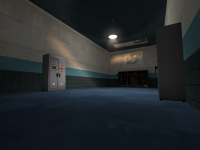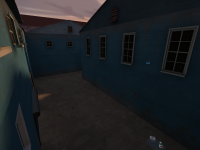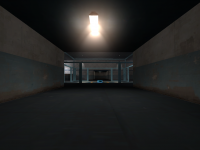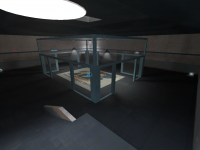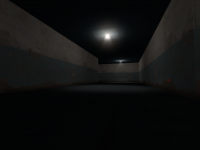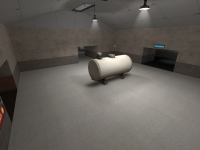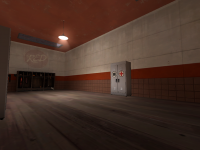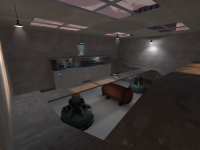 CTF_Concrete is a Capture-The-Flag map for Team Fortress 2. Symmetrical, face-paced, violent, and compact, this map offers close-quarters-combat, solid in-the-face confrontations, and a whole lot of blood and guts spilled everywhere.
Set within a small complex with the opposing RED and BLU bases ridiculously close to eachother, rushing toward the flag rooms is a breeze for Scouts and other fast classes. Setting up defenses within the flag rooms immediately is very, very, very strongly advised.
In the center of the complex is a small generator room with offices belonging to each opposing faction. Health, ammo, and a direct route via vents to the opposing teams' flag room makes this central room a high-priority target for both RED and BLU forces.
KEY ELEMENTS:
Symmetrical design

Main, central generator room

Vent shafts lead directly above flag rooms

Compact, close-quarters environment

Claustrophobic corridors leading to flag rooms

Highly-defensible flag rooms

Two secondary boiler rooms connecting the central generator room to each team's spawn
Download | View on GameBanana.com | View on Tf2maps.net